Welcome to Minnesuing Acres

Located on the Shores of Beautiful Lake Minnesuing

200 Acres

Created by Mother Nature, For You to Call Home

Celebrations

Family Reunions, Milestone Birthdays, or Social Gatherings

Beautifully Appointed Accommodations

39 Total Rooms consisiting of the Main Lodge, President's Residence, Guest House, & Island Retreat House

Discover the "Magic of Minnesuing"
Make Our Place Your Place

If having your next event at a secluded lodge you can call your own sounds extrordinary, discover Minnesuing Acres. The Curt Carlson family invites you to enjoy exclusive use of their Private Executive Retreat Center. Nestled deep within the heart of Wisconsin's majestic north woods, sitting quaintly along the shoreline of picturesque Lake Minnesuing, this one-of-a-kind getaway can become all yours.
Located in Lake Nebagamon, WI, Minnesuing Acres brings companies, families, and friends closer together than ever before. Team building, bonding, brainstorming, planning, celebrating, learning, relaxing, and plain old having fun are all in our nature. Our almost all-inclusive rate, gives you exclusive access to all of our resort type amenities and activities throughout the property. Not to mention delectable meals, appetizers, and snacks. Sound to good to be true? Find out for yourself!
Discover the "Minnesuing Magic" at Minnesuing Acres. Call now, visit soon, and make yourself at home.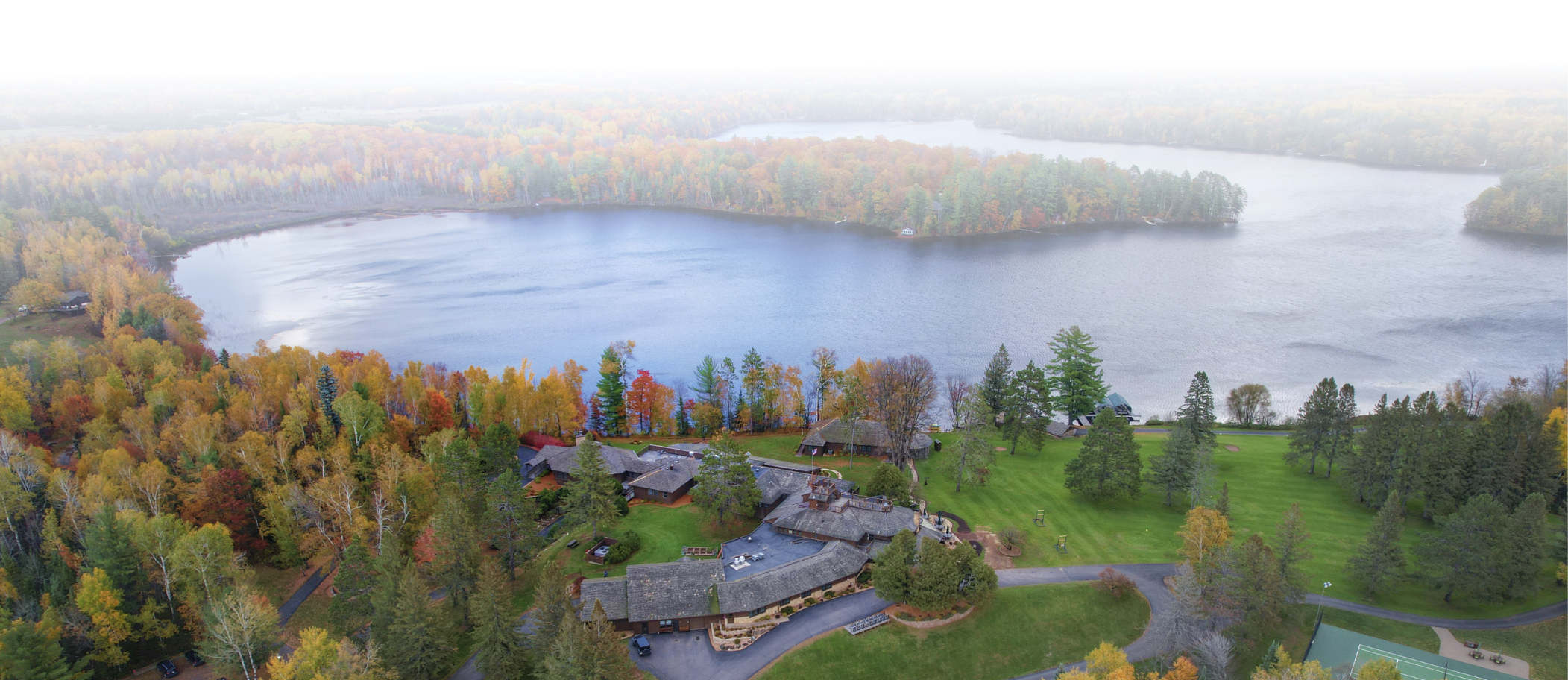 Why Minnesuing Acres
Some trips are soon forgotten. Others stay with you for a lifetime. Join us at Minnesuing Acres, amidst the wonders and beauty of majestic northern Wisconsin, and experience the ultimate getaway.
Did we mention that we host only one group at a time? From the moment we greet you in the front of our old-world doors, you become our 'one and only'. Our dedicated staff handles everything and you will forget the world you left behind even exists. No matter how important the meeting, meaningful the occasion, or big the event, make the "Magic of Minnesuing" all your own!